Controversial South African dancer, Zodwa Wabantu, deported from Zambia, who is popularly known for performing without underwear, on the grounds that her performance would "undermine national values"
"Zodwa has been deported," her Zambian promoter Lucky Munakampe, confirmed the development, adding that she said she had flown out at 0520 GMT on a South African Airways flight.
Zambian musician Karasa Karayo was scheduled to launch his album on 10th March 2018 and the promoter for the show Sunset Sound Production, had lined up Zodwa to perform before  Zodwa Wabantu, deported from Zambia
The organizers of the show said in a statement earlier this week that Zambia's National Arts Council had rejected their application.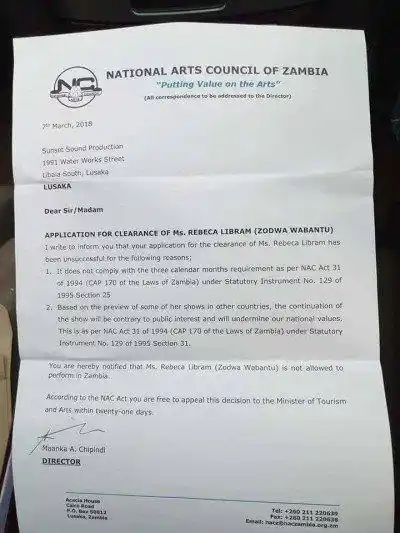 (NAC) claimed that allowing Zodwa to perform in Zambia will be against the country's national values adding that the application did not meet the three months period in which to apply for clearance. NAC further said Zodwa's performance in Zambia would be against public interest.
"The Council stated that… Zodwa's performances were not in the public interest and undermined our national values," the statement said.
National Guidance and Religious Affairs Minister, Godfridah Sumaili last week told state-run newspaper The Times of Zambia that Zodwa was not welcome in the country and was promoting immorality with her shows.