Protected: Leaked: Nigeria Boyfriend Leaked Nude Photos and Video of His Girlfriend Uche Grace (Must See)
Three Criminals Who Killed & Buried A Taxi Driver After Stealing His Vehicle Arrested (Photo)
Men of the Rivers State Police Command have apprehended three men for allegedly killing a taxi driver and burying him before making away with his vehicle.
According to a report by Jack Obinna, the hoodlums lured the taxi driver by boarding his vehicle, before taking him into the bush where he was killed and buried in Khana Local Government Area of Rivers State.
This was done so that they could steal his car.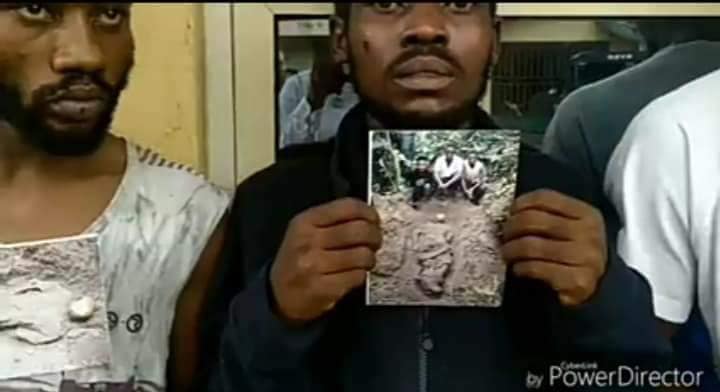 Luck ran out of the suspect when men of the anti-cultism unit of the Rivers State Police Command, on a routine patrol around the East West road accosted and arrested a van towing a Toyota Corolla to a supposed selling point which led to the arrest of the alleged three killers of the taxi driver reportedly missing since September last year.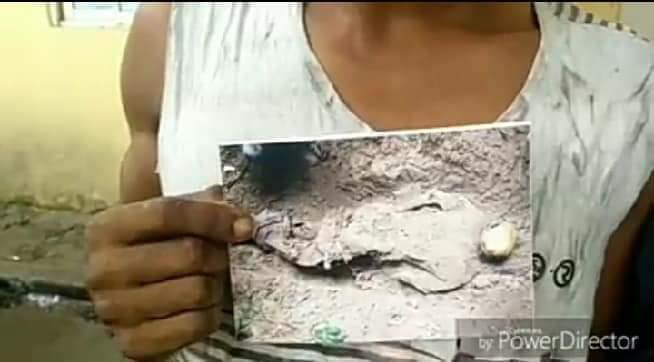 According to the post on the Facebook wall of Jack Obinna, upon interrogation, the men confessed to have taken the taxi on a drop to their community, stopped by the bush beat the driver half dead and buried him alive.
Killer Boyfriend Of RUGIPO Student To Die By Hanging [Details]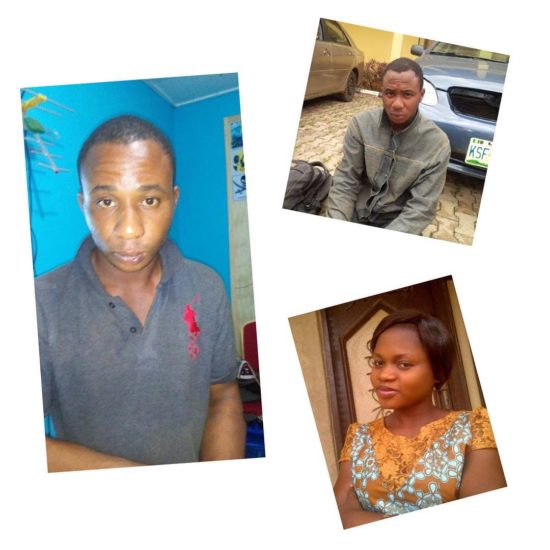 Two years after he killed his undergraduate girlfriend, an Akure High Court yesterday sentenced a man, Chukwudi Onweniwe, to death by hanging.
Onweniwe had strangulated his girlfriend, Nifemi Adeyeye, an HND student of Rufus Giwa Polytechnic to death in Owo, Ondo State.
The convict was charged on four-count charge bordering on endangering life, abduction, rape and murder.
The convict abducted Nifemi and took her to a farm near Alayere, Ogbese, raped her and then snuffed life out of her by choking and strangulating her to death.
Nifemi's mother, who testified before the court, said her daughter had told her she was going to visit her friend on the day she went missing.
She said that she did not know the convict though he was said to be her daughter's boyfriend.
Two motorcyclists who saw the duo together on the fateful day also testified in the case and one of them told the court that he carried them to a spot in town.
The judge said the convict had confessed to the officers of the squad according to the testimony of one Ayoola Famoriyo and had taken his team to the spot where he hid the corpse of the deceased.
The witness said Onweniwe had pointed to the spot where he kept Nifemi's body and it was taken to the mortuary while the stone found near her head with which he had bashed in her skull was taken to the police station as an exhibit.
When the defence opened its case, the father of the convict, Nwosu Onweniwe, had told the court that the deceased was his son's girlfriend who had been very helpful to him.
He said the deceased used to go with him to the farm and often washed his clothes.